3 Course Meal | $55 Per Person
3 Course Meal
-
$55 Per Person
A Contemporary Steakhouse
Bourbon & Bones Chophouse and Bar is a rare chef-driven, sophisticated steakhouse and bar in Old Town Scottsdale, Gilbert's Best Steakhouse in SanTan Village and the premier steakhouse in the west valley in Peoria at 83rd and Happy Valley Road. Our innovative menu, unique culinary experience and chic high energy atmosphere make us true industry originators and Scottsdale's Best Steakhouse. We are a welcomed respite from the typical chain steak restaurants. We feature the finest cuts of USDA Prime steaks and Wagyu beef as well as premium seafood dishes with our own inventive twist.
From the chef procured wet and dry aged cuts of beef, lamb, and pork, both on the bone and off, to fresh seafood, appetizers, signature side dishes, and desserts we utilize the finest ingredients, combined in uniquely delicious ways. Our inventive approach ensures an outstanding dining experience, with options like grilled octopus, Wagyu beef on a hot rock, lobster mac & cheese, and house-made decadent desserts. We stay true to our philosophy of serving enticing dishes and providing phenomenal service from start to finish.
Upscale Bar with a Bourbon Barrel Menu
The originality of our steakhouse menu is paired with a refined high standard of service. Bourbon & Bones Chophouse and Bar has created a high energy, upscale setting, where our lighting accentuates our energetic restaurant and creates a fine dining experience that is second to none. As our name suggests, we are about much more than just food. Our bar offers an extensive, unrivaled high-end spirits list with over 600 bourbons, whiskeys, and scotches. A classic, handcrafted cocktail program, a selection of craft beers and an extensive fine wine list establishes a fitting complement or night cap to every offering on our menu.
Bourbon & Bones
Reservations
"Literally the best steak I've had in my life! Our waiter was fantastic, the drinks, the food, the ambience, the presentation- everything was amazing."
"We travel to different cities just to try wagyu and this restaurant climbed up to the top of our list. You have to try the Wagyu Rib Cap. Just mouth watering."
"The food was amazing ! Service was excellent. I really recommend the lamb shank with couscous! My friend had the ivory salmon special which I tasted and was wow! We also ordered the tomahawk ribeye flambé the presentation was great and that as well tasted amazing!"
"If you want one of the best steaks of your life, you have a good chance of eating it here."
"If only you could smell this review! The aroma of Bourbon and Bones, a modern Arizona steakhouse, sets the mood for your dining experience"
"One word... spectacular. They have a bomb wine list, amazing menu, but the best part is..... THE SERVICE!"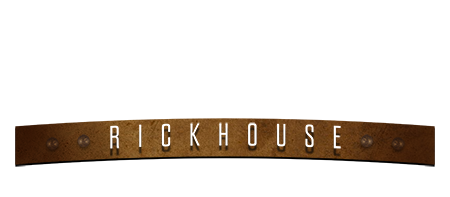 Taste with Us
& Take Home Your Favorites