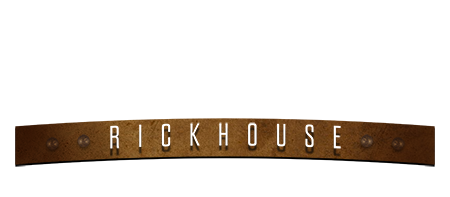 Barrel Select Bottle
Release Events
Taste with Us
& Take Home Your Favorites
First Saturday
of Every Month
Purchase Bourbon & Bones Barrel Select Bottles
Join us for an opportunity to taste and purchase bottles of Bourbon & Bones Chophouse and Bar's one-of-a-kind Private Barrel Selection Bottles.
Striving to provide our guests with an extraordinary experience, our team of master tasters seek out and selects private barrels from notable distilleries to create a distinct and signature inventory of whiskies for our restaurants. These select flavor profiles are unique and provide our guests with what we believe is the optimal tasting experience.
We are pleased to offer our private barrel selections to the public once a month on the first Saturday.
Your Opportunity to Sample a Variety of Unique Whiskies
Introducing Bourbon & Bones Bottle Candles
Available for purchase at the Rickhouse, a selection of our Bottle Candles. These candles are made from our Barrel Select and other bottles. Styles vary and quantities limited. Below is a small selection of available candles.
January 6th, 2024
2PM to 4PM
Available Bottles
for Purchase
The featured bottles are limited. Bottle availability subject to change, please visit the event for allocations and most accurate availability. The availability and allocation is subject to change as inventories and demand requires.
Special Allocations Raffle.
Extremally limited allocation bottles and some special release bottle purchases are offered through a raffle allocation. Get 1 raffle ticket for each bottle purchased. Raffle drawings occur throughout the event. If one of your tickets are drawn you will be given the opportunity to purchase the limited allocation bottle presented at that raffle time. Must be present.
| | | |
| --- | --- | --- |
| Woodford Reserve B&B Private Barrel Bourbon 90.4 | Versailles, KY | 52 |
| Bourbon balanced through malt and grain, aromas of rich dried fruit, orange and mint with hints of vanilla and tobacco. Citrus, cinnamon, caramel, toffee and spice with a rounded mouth feel. Smooth, lengthy finish. Balanced mashbill. | Balanced Mashbill |   |
|   |   |   |
| Yellowstone Select B&B Barrel Select Bourbon 93 | Lebanon, KY | 43 |
| Barrel No.1564- 4 YR Bourbon with aromas of vanilla, caramel, graham cracker and baking spice. Oak, vanilla forward on palate with brown sugar, spices, hints of summer peach. Slightly sweet, fading finish of brown sugar, faint leather, white pepper, hints of smoked oak. | 75C/13R/12M |   |
|   |   |   |
| Jack Daniel's Single Barrel Select Whiskey 94 | Lynchburg, TN | 45 |
| Barrel #23-00065 Aromas of oak, dark fruit, leather, hints of banana. Medium bodied palate shows chocolate wafer with cinnamon, banana taffy, clove, notes of allspice. Full, middling length finish punctuated with oak, leather, spice. | 80C/8R/12M |   |
|   |   |   |
| High West American Prarie Barrel Select Oloroso Finish 99.2 | Park City, UT | 46 |
| Bourbon with aromas of vanilla, toasted pecans, milk chocolate with hints of caramel and candy corn. Vanilla cream forward on palate with caramel syrup, toffee, toasted pecans, cornbread buiscuits. Smooth, sweet earthy finish. Blended mashbill. | 75C/20R/5M |   |
|   |   |   |
| High West American Prarie Barrel Select Manhattan Finish 100 | Park City, UT | 46 |
| Bourbon with aromas of dark cherry, cooked grains, toasted oak. Vanilla custard, roasted pine nuts and herbs on palate with hints of tobacco, hazelnuts. Sweet, lingering essences of vanilla and caramel corn throughout finish. Blended mashbill. | 79C/15R/6M |   |
|   |   |   |
| Del Bac Classic Cask Strength B&B Private Barrel Whiskey 100 | Tucson, AZ | 84 |
| Barrel # 2371 – Batch 172 – American Single Malt Whiskey – Nose filled with Baking spices, nectarine, stewed pear and smoke pancetta. Palate notes of warm french toast, stonefruit, black currant, hints of molasses. Lingering, heated, slight smoke finish. | 100M |   |
|   |   |   |
| Few Spirits Single Barrel Bourbon Barrel Select 100 | Evanston, IL | 60 |
| Straight bourbon with aromas of cherry, smoked vanilla, aged oak and black licorice with hints of smoke and earth. Black pepper,dark cherry, iced cinnamon bun with creamy mouth feel. Earth, peppered spice carry through lengthy finish with notes of sweet raisins, anise, hints of grain. Balanced mashbill. | 70C/20R/10M |   |
|   |   |   |
| Jefferson's Reserve B&B Single Barrel Bourbon 100 | Crestwood, KY | 55 |
| Subtle hints of sweet corn, apple, caramel, sugar and whipped cream. Clove, nutmeg, toffee, bittersweet chocolate with hints of pepper and spice. Medium length, dry finish. Blended mashbill, rye spice. | 60C/30R/10M |   |
|   |   |   |
| Sonoma Distilling B&B Barrel Select Bourbon 102.3 | Sonoma, CA | 35 |
| Barrel # 18-01026- Wheated bourbon with aromas of cornbread, cedar and sandalwood, almond and oak. Toasted vanilla, almond, toffee brittle, coffee and spiced accents through palate. Brisk, sweet finish. | 70C/25W/5M |   |
|   |   |   |
| Redemption "High Rye Bourbon" B&B Barrel Select 105 | Indiana, USA | 45 |
| High Rye (36% Rye) Bourbon- Spicy aromas of cinnamon, anise, clove, oregano and herbs followed by notes of caramel and wood. Bold, spice forward hinting of fennel, dill, mint with sweet vanilla and caramel. Vanilla spice finish. High rye mashbill. | High Rye Mash |   |
|   |   |   |
| Maker's Mark B&B Private Barrel Bourbon Pick III 106.6 | Loretto, KY | 62 |
| Wheated Bourbon- Caramel, sweet corn, wood. Palate combines with wheat, caramel, oak, roasted spices, toast. Balanced profile. 3 Makers 46 staves, american oak. Hints of spiced apple, cinnamon, caramel. | 70C/16W/14M |   |
|   |   |   |
| Maker's Mark B&B Private Barrel Bourbon Pick V 108.8 | Loretto, KY | 62 |
| B&B Bourbon Recipe #2- Butterscotch, toasted corn, oak, vanilla with hints of earth. Palate shows caramel,vanilla brulee, dark fruit, baking spice. Medium finish of dark fruit, cinnamon, hints of oak. 3 Makers 46 staves, 3 French mendiant staves, 4 French toasted staves. | 70C/16W/14M |   |
|   |   |   |
| Doc Swinson's Straight Bourbon B&B Private Barrel 107.8 | Ferndale, WA | 58 |
| 5 Year Bourbon- Creamy caramel, charrek oak, vanilla, hints of heat. Palate of Rye spice, orange, caramelized sugar, baking spices, pepper. Spicy finish with oak, vanilla, white pepper, lingering warmth. | 75C/21R/4M |   |
|   |   |   |
| Russell's Reserve 10yr B&B Private Barrel Bourbon #2 110 | Lawrenceburg, KY | 78 |
| Barrel # 22-0889, Warehouse B, Floor 6- Oak, caramel, toffee aromas with hints of leather and cherry. Sweet cinnamon spice, cherry, toffee, oak, roasted tree nuts through palate. Robust mouth feel. Tapering finish with lingering spice. | 75C/13R/12M |   |
|   |   |   |
| Maker's Mark B&B Private Barrel Bourbon Pick VI 110.5 | Loretto, KY | 68 |
| Wheated Bourbon- Caramel, baking spice, soft wood nose. Warm palate of wheat, caramel, oak, vanilla, brioche. French oak profile. 4 cuvee,1 Makers 46, 3 mendiant, 2 french spice staves. Finish of oak, cinnamon, caramel. | 70C/16W/14M |   |
|   |   |   |
| Maker's Mark B&B Private Barrel Bourbon Pick VII 110.3 | Loretto, KY | 68 |
| Wheated Bourbon- Roasted corn, caramel, vanilla nose. Full palate with harvest wheat, caramel, roasted spices, slight oak. Robust profile. 2 american oak, 4 Makers 46, 1 mendiant, 1 french spice stave. Full, tapering cinnamon finish. | 70C/16W/14M |   |
|   |   |   |
| Stellum "Leo" B&B Single Barrel Bourbon 111.52 | Kentucky, USA | 50 |
| 5 yr Bourbon- Honey, licorice, orange peel, apples, candied pineapple. Hints of fresh herbs. Palate carries through with cinnamon spice, toasted grain, rosemary. Finish marked by oak, honey, licorice,mint. | 75C/21R/4M |   |
|   |   |   |
| Stranahan's B&B Private Barrel Whiskey Pick I 113.1 | Denver, CO | 50 |
| Barrel # 15-2379-6 yr American Whiskey- Caramel, peanuts, marzipan. Palate of walnuts, tree nuts, oak, herbal spice, malt. Short, rolling finish with hints of spice rearward. | 0C/0R/100M |   |
|   |   |   |
| Wilderness Trail Family Reserve B&B Single Barrel Bourbon 113.2 | Danville, KY | 58 |
| Barrel # 779240- 4yr Wheated Bourbon- Caramel, apricot, crème brulee, toasted wheat, spice nose. Viscous palate of caramel, chocolate, apricot, orange marmalade, oak. Lengthy cinnamon spiced finish with notes of stonefruit, almond. | 64C/24W/12M |   |
|   |   |   |
| George Remus B&B Single Barrel Bourbon 114.2 | Lawrenceburg, IN | 60 |
| High Rye Bourbon- Sweet Vanilla, caramel, cedar, leather, rye spice. Palate is sweet, rye forward, caramel, hints of charred oak. Lingering, heated demarara sugar finish with notes of cedar and rye. | 75C/21R/4M |   |
|   |   |   |
| Pinhook "Bourbon War" B&B Private Barrel Bourbon 114.9 | Frankfort, KY | 80 |
| 7 yr Vertical Bourbon- Cinnamon stick, rye grain, baking spice, light ethanol. Palate shows oak, peppercorn, cinnamon nonpareils, hints of vanilla, spice with balanced mouth feel. Heated,spiced lingering finish. | 75C/20.5R/4.5M |   |
|   |   |   |
| Woodinville B&B Private Select Single Barrel Bourbon 114.86 | Woodinville, WA | 62 |
| Barrel # 7510- Cracked corn, sweet hay, honey, vanilla with hints of spice. Full palate, notes of hard salted caramel, vanilla on front with a follow of warm cinnamon spice. Black pepper, mint, spices to finish. | 72C/22R/6M |   |
|   |   |   |
| Yellowstone Select B&B Hand Picked Single Barrel 115 | Lebanon, KY | 44 |
| Barrel # 9585-4 yr Bourbon- Nose of brown sugar, nectarine, plum, citrus, oaked cinnamon spice. Stonefruit, brown sugar with lengthy cinnamon spice on palate. Lingering finish of cinnamon, stonefruit, brown sugar, hints of tobacco. | 75C/13R/12M |   |
|   |   |   |
| Three Chord B&B Barrel Select Bourbon 117 | Chelsea, MI | 50 |
| 4 yr Bourbon- Nose filled with baked bread, caramel, vanilla extract, chocolate, hints of orange. Vanilla cream, toasted oak, orange blossom, rye spice on palate. Balanced, middling finish of chocolate, tobacco. | 60C/36R/4M |   |
|   |   |   |
| Del Bac Classic Cask Strength B&B Private Barrel Whiskey 121.7 | Tucson, AZ | 84 |
| Barrel # 2371, Batch 172 -American Single Malt Whiskey- Nose filled with baking spices, nectarine, stewed pear and smoked pancetta. Palate notes of warm french toast, stonefruit, black currant, hints of molasses. Lingering, heated, slight smoke finish. | 100M |   |
|   |   |   |
| Ezra Brooks B&B Single Barrel Cask Strength Bourbon 124 | Nelson County, KY | 54 |
| Barrel # 9126- 5yr Bourbon- Oak, stonefruit, lemon, cocoa, tobacco, slight ethanol nose. Peppered palate of cinnamon, lemon zest, sweet ginger, chocolate toffee. Medium length finish of chocolate, cinnamon. | 78C/10R/12M |   |
|   |   |   |
| Uncle Nearest Black Label B&B Single Barrel 124 | Shelbyville, TN | 74 |
| Barrel # PSB-4 – Bourbon -Nose of snickerdoodle, caramel sweets, hints of sweet maple donuts. Rich palate reminiscent of french toast, brown sugar, warmed marshmallow, oak, faint vanilla, baking spices. Lengthy. lingering finish of cinnamon candy, dark caramel, black cherries, spices. | Undisclosed |   |
|   |   |   |
| Ridgemont 1792 Full Proof Single Barrel B&B No. 2 125 | Bardstown, KY | 50 |
| Barrel # 7430 – B&B Recipe #2- Heated aromas of dry oak, vanilla with hints of caramel. Palate of sweet corn, cinnamon, warmed raisins, dark cherry, slight vanilla throughout. Heated finish of earth, oak, white pepper, hints of vanilla. | 75C/15W/10M |   |
|   |   |   |
| Rebel B&B Single Barrel Cask Strength Bourbon 126 | Bardstown, KY | 68 |
| Barrel # 8119488- 4 Yr Wheated Bourbon- Sweet, woody nose of cinnamon, raisin, caramel, notes of vanilla, some heat. Warm, rich palate of caramel brulee, baking spices, vanilla, oak. Lengthy peppered oak, caramel finish. | 68C/20W/12M |   |
|   |   |   |
| Elijah Craig Barrel Proof B&B Private Barrel Bourbon 127 | Bardstown, KY | 80 |
| Barrel # 6276658 – 10 Yr Bourbon – Aromas of vanilla, caramel, cinnamon, orange peel, spices, hinting of oak. Palate of dried fruit, sugared figs, tobacco, warmed raisins, dark cherry, slight vanilla and charred oak. Warmer,lengthy finish of earth, oak, orange, hints of vanilla. | 78C/10R/12M |   |
|   |   |   |
| Elijah Craig Barrel Proof B&B Private Barrel Bourbon 127.6 | Louisville, KY | 80 |
| Barrel # 6311701- 9 Yr Bourbon- French vanilla custard, baking spices, vanilla. Palate shows oak, caramel, chocolate, sweet nuts, orange peel with black cherry. Finish of toffee, vanilla, oak, tobacco, cinnamon. | 78C/10R/12M |   |
|   |   |   |
| Elijah Craig Barrel Proof B&B Private Barrel Bourbon 133.4 | Louisville, KY | 80 |
| Barrel # 6347405- 8 Yr Bourbon- Butterscotch, nougat, toffee, notes of vanilla custard, chocolate. Palate of heated cinnamon candy, almond nougat, raspberry, blood orange, currant, cream. Lingering finish. | 78C/10R/12M |   |
|   |   |   |
| Rye Whiskies |   |   |
| Whistle Pig Bespoke Twelve Year B&B Barrel Rye 86 | Shoreham, VT | 155 |
| 12 yr Triple Barrel Finished Canadian Rye- Sweet , dark cherry, honey, red wine, floral aromas. Full palate shows honeydew, strawberry, pickling spices, candied cinnamon. Lingering, full finish. Canadian rye mashbill. | Canadian Rye |   |
|   |   |   |
| Whistle Pig Bespoke Twelve Year Barrel Rye B&B No. 3 86 | Shoreham, VT | 160 |
| 12 YR Canadian Rye – Rye, Cherry liqueur cask finished with aromas of baked cherries, hints of spring flowers, orange peel, light spices. Middling palette with notes of earth, faint oak, vanilla, rose petal. Lighter, medium length fading finish with baking spices, vanilla, hints of oak. | Mashbill Not Stated |   |
|   |   |   |
| Lexington Town Branch B&B Single Barrel Reserve Rye 108.4 | Lexington, KY | 55 |
| Barrel # 2662 – Lot #15L21 – Kentucky Straight Rye – Rye forward, baking spice, toasted dill, spices. Medium weighted, notes of aok, leather, rye spice, cinnamon, hints of barrel char. Lenthy, cinnamon rye finish. | 55R/30C/15M |   |
|   |   |   |
| Peerless Double Oak B&B Single Barrel Rye 110.3 | Louisville, KY | 108 |
| 4 YR Sweet Mash Rye- Nose of rye grass, chocolate, molasses, hits of oak. Palate carries brown sugar, raisins, ginger, root beer, dried cranberry. Finish shows dark chocolate, hints of pecan, white pepper, lingering spice notes. | Mashbill Not Stated |   |
|   |   |   |
| Whistle Pig Piggyback B&B Single Barrel Rye 112 | Shoreham, VT | 56 |
| Barrel # 8459 -6 YR Rye- 100% Rye, notes of baked apples, lemon peel, hints of spring flowers, light spices. Slightly earthy, soft palette with notes of white pepper, lemon, faint oak, vanilla, milk chocolate. Lighter, medium length fading finish with spearmint, clove. | 100R |   |
|   |   |   |
| Smoke Wagon Straight Rye B&B Private Barrel 112.48 | Las Vegas, NV | 84 |
| 6 yr Rye Whiskey- Cherry, vanilla, birthday cake, toasted oak, slight licorice, rye grass nose. Warm, layered rye palate of plum, raisin, carameled apple pie, baking spices. Thick, chewy finish of cinnamon, orange, citrus, leather, mint. | 51R/45C/4M |   |
|   |   |   |
| Pinhook "Tiz Rye Time" B&B True Single Barrel Rye 116.7 | Kentucky, USA | 70 |
| 6 yr vertical rye whiskey- Sugared fruit, mint, white peppercorn, light rye spice aroma. Rye dominant, cinnamon stick, white peach, vanilla, baking spice, hint of leather. Soft vanilla, oak, heated spiced rye finish. | 95R/5M |   |
|   |   |   |
| Stellum "Rigel" B&B Single Barrel Rye 116.8 | Indiana, USA | 50 |
| Rye Whiskey- Mint, cedar, cherry, butterscotch, molasses, hint of ginger front. Rich mouth feel, cinnamon spice, molasses, mint, ginger on palate. Warm and lengthy cedar, mint, cinnamon finish. | 95R/5M |   |
|   |   |   |
| Barrell Craft Spirits Indiana Rye Finished B&B Pick 122.5 | Indiana, USA | 88 |
| Barrel # CJ07-7 yr Rye Whiskey- Aromas of warm chocolate, marshmallow followed by cardamom, gingerbread, dried currant. Palate shows cinnamon spice, malt, lemon and hints of caramel. Tapering, complex finish. Rye blend mashbill. | Rye Blended |   |
|   |   |   |
| Jack Daniel's B&B Single Barrel Barrel Proof Rye 134.9 | Lynchburg, TN | 72 |
| Barrel House 3-04 Bold, rich aromas of maple, brown butter, rye spice, oak char with hints of heated cherries. Full, viscous & layered palate of cherry, banana, orange peel, molasses with hints of tobacco. Full, heated finish carries maple syrup, rye spice, candied ginger. | 70R/18C/12M |   |
|   |   |   |
| Tequila |   |   |
| Codigo Rosa Blanco B&B Barrel Pick 80 | Jalisco, MEX | 70 |
| Blanco Tequila rested in Cabernet barrels- Floral, bright fruit, berry and agave nose. Dark cranberry, strawberry essence, agave, citrus, hints of cut grass. Clean floral, agave finish. | 100% Agave |   |
| Gin |   |   |
| Tommyrotter's Bourbon Barrel Aged Club Selection Gin 122 | Buffalo, NY | 50 |
| Barrel # 821, Lot 12 BBG- Aged in #3 charred oak barrels. Aromas of pine, juniper, orange rind, smoked oak with botanicals. Thick, hot mouth feel of young oak, cinnamon, cassia, nutmeg. Lighter finish laced with spices, smoked cedar and ashed pine needles. | Botanical Blend |   |
|   |   |   |
| Rum |   |   |
| Plantation Trinidad Single Cask 2009 90.6 | Trinidad & Tobago | 75 |
| Cask # 15 – Aged 10 years in ex-bourbon, 11 months in Ferrand cognac, matured for 11 months in a Duvel (Batch No.5) casks. Faint, warm and delicate aromas of molasses, vanilla, banana, hints of warm fruit, carmelized sugar. Palate shows mango, peach, roasted pear, toasted almond, hint of red pepper. Light, delicate finish hinting of mushroom, straw, corn, hazelnut. | Molasses Forward |   |
|   |   |   |
| Plantation Fiji Islands 2001 B&B Single Cask 91.8 | Fiji | 94 |
| Cask # 6 – Aged 19 years in ex-bourbon, 1 year in Ferrand cognac, finished 4 months in french rozelieures whiskey casks. Intense tropical nose, warm aromas of vanilla custard, bruleed banana, peach, hazelnut. Palate shows tropical fruits, citrus, mint, eucalyptus with lengthy vanilla notes. Mid length finish shows more tropical fruit, slight smoke, leather. | Molasses Forward |   |
|   |   |   |
| Plantation Barbados 10yr B&B Single Cask 98.6 | Barbados | 74 |
| Cask # 12 – Aged 4 years in ex-bourbon, 5.5 years in Ferrand cognac, 6 months in oloroso casks. Oak, vanilla, toasted coconut, caramelized nuts, faint light pepper nose. Rounded palate of chocolate nougat, nutmeg, mocha, hints of rye and toasted cereal. Gentle, melded spice finish. | Molasses Forward |   |